Do You Know LinkedIn's Most Lucrative Content Marketing Secret?
Written by Nick Norman, Business Content & Outreach Strategist

No more than 3 days after publishing this article, more than ONE THOUSAND LinkedIn members had come to read it—and for good reason. LinkedIn's best kept secret had clawed its way out of the bag. And I'm here to tell you all about it. Let's not waste anymore time, so let's get right to it!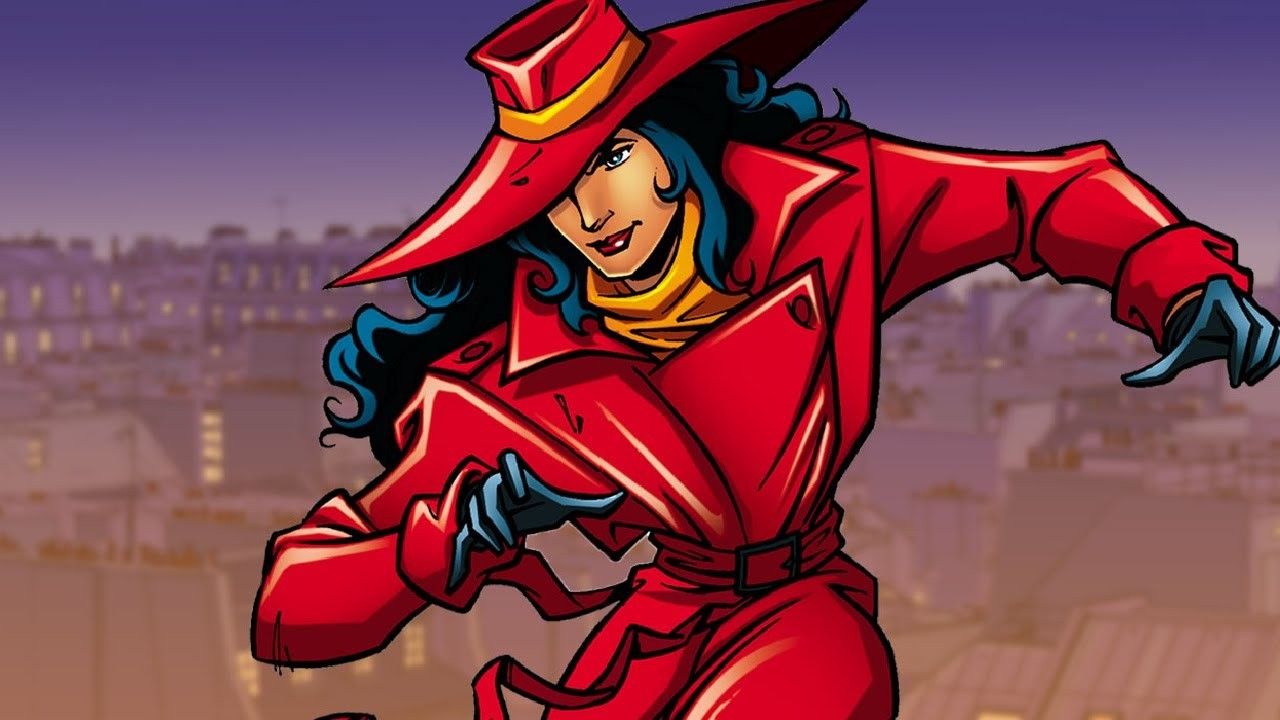 This publication contains powerful tips on how to leverage LinkedIn Publisher to grow your business. Now, regardless of your familiarity with LinkedIn Publisher, you'll definitely want to keep reading—even if you're a consultant looking to get more clients or you run a company, or you simply want to generate more income.
I'd like to begin by asking you a very important question. That is, do you remember the first piece of content you posted on LinkedIn? Take a moment to think about it. You know what they say, everybody remembers their first time … posting that first piece of content. I certainly do. It's an article I wrote years ago. As a matter of fact, I published it on LinkedIn Publishing.
To be honest, I didn't think too much about that article at the time. To tell you the truth, I didn't think much of anything about LinkedIn Publishing. Nonetheless, that one article put me on a path to discovering a treasure trove of insights and secrets. I've used these insights to help businesses become a magnet for attracting marketing qualified leads (MQL), high-end investors, and top-ranking influencers.
Here's how it all started
After publishing my very first article through LinkedIn publishing, I wasn't a happy camper. I spent hours writing, editing and formatting that one article only to get no more than twenty measly views? Yep, that's all I got. Oh, it gets worse.
Hoping to gain traction with that same article, I tried sharing the article outside of LinkedIn Publishing, directly through my feed. That turned out to yield an even lower response. I began to think, what's the point of fooling around with LinkedIn Publishing if its ROI sucks? Well, just before throwing in the towel, I put on my Carmen Sandiego detective hat and did some investigating. That's when everything changed.
An investigation into LinkedIn's word-count
To start my LinkedIn Publishing investigation, I set out to understand why LinkedIn Publishing grants its users an unlimited word count. In contrast to that, when posting content anywhere outside of LinkedIn Publishing, members have a limited word count. That seemed a bit odd to me. Why not just remove the word count cap across LinkedIn. Well, it turns out, there's a reason why LinkedIn does it this way.
To fully grasp LinkedIn's character bias, you have to understand how content published across LinkedIn benefits LinkedIn as a brand. How about we start there.
For most LinkedIn members, the easiest path to content creation is writing short blog posts or whipping out a cell phone—recording and posting a quick video. Which is understandable considering that LinkedIn Publishing is best suited for long-form content. Toss in the fact that the world is moving at a neck-break pace, hardly anyone has time to write, edit and post a bunch of words anymore. And therein lies one half of LinkedIn's secret.
With hundreds of millions of LinkedIn members posting short-form content, LinkedIn is able to collect massive amounts of data to promote and sell their own business products. Additionally, to ensure LinkedIn members continue to post short-form content, LinkedIn rewards short-form content with a digital currency call Vanity Metrics such as Likes, Shares & Views. Though these metrics have the least value, many LinkedIn members place a lot of stock into those metrics―ultimately profiting little to nothing from them. I'll dig deeper into that a bit later in this publication.

The other half of LinkedIn's secret
As I mentioned, content published through LinkedIn Publishing typically takes more time to write than your standard LinkedIn posts―that's understood. That's also precisely why LinkedIn Publishing provides its members with an unlimited word or character count. LinkedIn Publishing is built to suit long-form content creation that attracts a very special class of readers. If you're a content creator on LinkedIn, this is how you can make your bread and butter.
To be straightforward, LinkedIn handsomely rewards content creators who specifically commitment to LinkedIn Publishing. How? Well, LinkedIn long-form content is able to reach a very elite class of readers in ways short-form content doesn't. Seriously, LinkedIn even said it. In fact, here's what Daniel Roth, the Editor and Chief at LinkedIn, had to say about readers who consume content through LinkedIn Publisher:
"Our over 1 million unique LinkedIn Publishers publish more than 130,000 posts a week on LinkedIn. About 45% of readers are in the upper ranks of their industries: managers, VPs, CEOs, etc. The top content-demanding industries are tech, financial services and higher education. The average post now reaches professionals in 21 industries and 9 countries."
Wow! Did you catch that? Nearly half of LinkedIn professionals who consume content through LinkedIn Publishing are in the "upper ranks" of their industries. That's a direct quote! But wait... who are the people that work in the upper ranks? Glad you asked.
Upper-rank folks are bosses, stakeholders, industry leaders and decision-makers who prefer to consume intelligent, long-form content. LinkedIn Publishing tends to offer content with far fewer emojis, less cat videos, and a reduced number of trolls. This is serious-minded content which upper-ranking professionals prefer. 
One of the thing to note is, upper-ranking LinkedIn users who consume content through LinkedIn Publishing are often seated in a higher income bracket. That means, they won't have a problem paying for your products or services. Believe me, I know.
Now, I'm not saying LinkedIn Publishing is the Holy Grail for content creators or businesses and entrepreneurs. Nor am I saying, content published outside of LinkedIn Publishing isn't profitable. Because it can be. What I am saying is, a high volume of 'upscale' business stakeholders primarily consume content through LinkedIn Publishing. It's the place they choose to be. If you're a business leader or entrepreneur looking for constant and high-quality lead generation, LinkedIn Publishing is the platform you'll find them on.
Going back to vanity metrics for a moment
LinkedIn content created or shared outside of LinkedIn Publishing can generate views, shares, and Likes―much easier than content can that's delivered through LinkedIn Publishing. That's a given. However, that may explain why only a fraction of LinkedIn users take advantage of LinkedIn Publishing. However, what most perceive to be difficult―in regards to gaining traction in LinkedIn Publishing―is actually a huge opportunity to increase their profits.
In today's social media climate, especially on LinkedIn, users tend to translate large followings and digital interactions such as vanity metrics as marks of success. When in fact, they are often an indication that content is performing poorly. If you are someone who's easily moved by large digital crowds or Likes, I implore you to not fall for the hype. Let's go a bit deeper...
HubSpot digital marketer, Janet Aronica wrote an interesting article on vanity metrics: "Stop Measuring These Vanity Metrics in Your Marketing Campaign." In that article, Janet says:
"Beware of vanity metrics. Instead of getting caught up in the low hanging fruit... you've got to dig deeper."
How do you feel about that comment? I think she's right. Basically, when it comes to content, if gold is what you're looking for, you'd better bring a shovel.
Let's breakdown a popular LinkedIn vanity metric: views
When it comes to views, LinkedIn will credit your post or video with a qualified view whenever a LinkedIn user scrolls past it or near it. That means each piece of content you post can register a view without a user stopping to actually read or watch that content. So getting a bunch of views isn't a good enough reason to dance for joy. That's like a business owner who shouts for joy at the sight of window-shoppers who don't buy anything.

Now, there are more profitable forms of engagement or interactions that can forge your path to succeeding at delivering profitable content. Let's dig into that.
Intentional engagement
To be blunt, it's not easy to get Likes or views on LinkedIn Publishing.  When content or an article gets a view on LinkedIn Publishing, that single metric carries more weight. Why? Well, because LinkedIn Publishing credits content with a 'view' when a user clicks through and begins to read that content. To put it plainly, you don't get points for users simply scrolling past your article. Users must actually click through on into your article. Here's why that means more profit for your business. 
When people take that extra step to click through to read your article, they're likely interested in what you're offering. They're not casually scrolling past your posts or handing out Likes because they're bored. Instead, when a LinkedIn user clicks to read your article, they're taking a verifiable and measurable step toward your brand or what you're offering. Let's go one more step deeper.
Your Buyer's Journey
LinkedIn Publishing is the one sure-fire way of knowing 100% for sure that someone has entered your sales, marketing or business funnel. Nowadays we call that the buyer's journey or a sales pipeline. I happen to believe that LinkedIn Publishing is the best way to get serious folks into your funnel.
I want to say this loud and clear... it's impossible for a human being to view or interact with content posted through LinkedIn Publishing and not be in your pipeline. They are there because you have something they want―point blank. Knowing this has landed me some of the best clients. And, I must tell you, it wasn't easy seeing so many LinkedIn folks talk about posting content every day. I didn't fall for that trap. I took the time to post powerful articles on LinkedIn Publishing.
Instead of posting a bunch of posts everyday, I went against the grain. I decided to post one super high-quality article, maybe once or twice monthly. That was the game-changer for my wallet and my strategic relationships.
Here's the deal, if you choose to post several times a week, I respect your decision to do that. Though I've run across my share of 'influential' personal brand experts on LinkedIn who've struggle to get customers or new clients. Well, I too had been fooled into believing that money and client conversions flowed through Likes and views. It doesn't.
Go long-form
I like to think of LinkedIn Publishing as a private club for important people, or the elite class. Not only that, the majority of LinkedIn users don't have time to post long-form content. LinkedIn developers clearly knew this dynamic prior to the development of LinkedIn Publishing. This explains why LinkedIn Publishing rewards its writers with 'upscale' and prominent readers. For a content creator or business marketer, it's like walking into a networking space where your business is celebrated and money isn't really an issue for those who celebrate you.
Here's the bottom line
Remember, we all have our own goals. However, if your goal is to reach upper-ranking business leaders or customers who'll pay, long-form content is a sure-fire way to do it. In light of what I've shared, I challenge you to do your own research. You'll find that there are highly credible studies that have proven long-form content profits more than any other form of content.
I'll give you a quick example. When people want to buy inexpensive items, they use Amazon's buy with a single-click option. When consumers want to spend real money, they turn to long-form content to educate themselves. Question is, will your business have something to say when they go long.
Did you enjoy this publication? Hopefully it helps you accomplish more of your strategic goals. Learn more about Nick Norman's work by visiting www.nicksprojectportfolio.com